Handmade designer bag is a symbol of joy and inner peace
In our e-shop, you can choose a ready-made Karin Voit Designs design bag that suits you, or we can make a new favorite bag made of genuine leather that is personal and durable according to your pictures and measurements. 
We offer real leather handbags for the youthful, modern urban woman who is bold, cheerful and wants to stand out from her peers.
The inspiration comes from nature - the colors of the sea and the handy shapes of beach stones.
In addition to excellent design and functionality, the handbags we make also offer strength from nature, which gives balance to the wearer's busy everyday life.    
All handbags are made by hand starting from cutouts and are distinguished by sewing methods and techniques.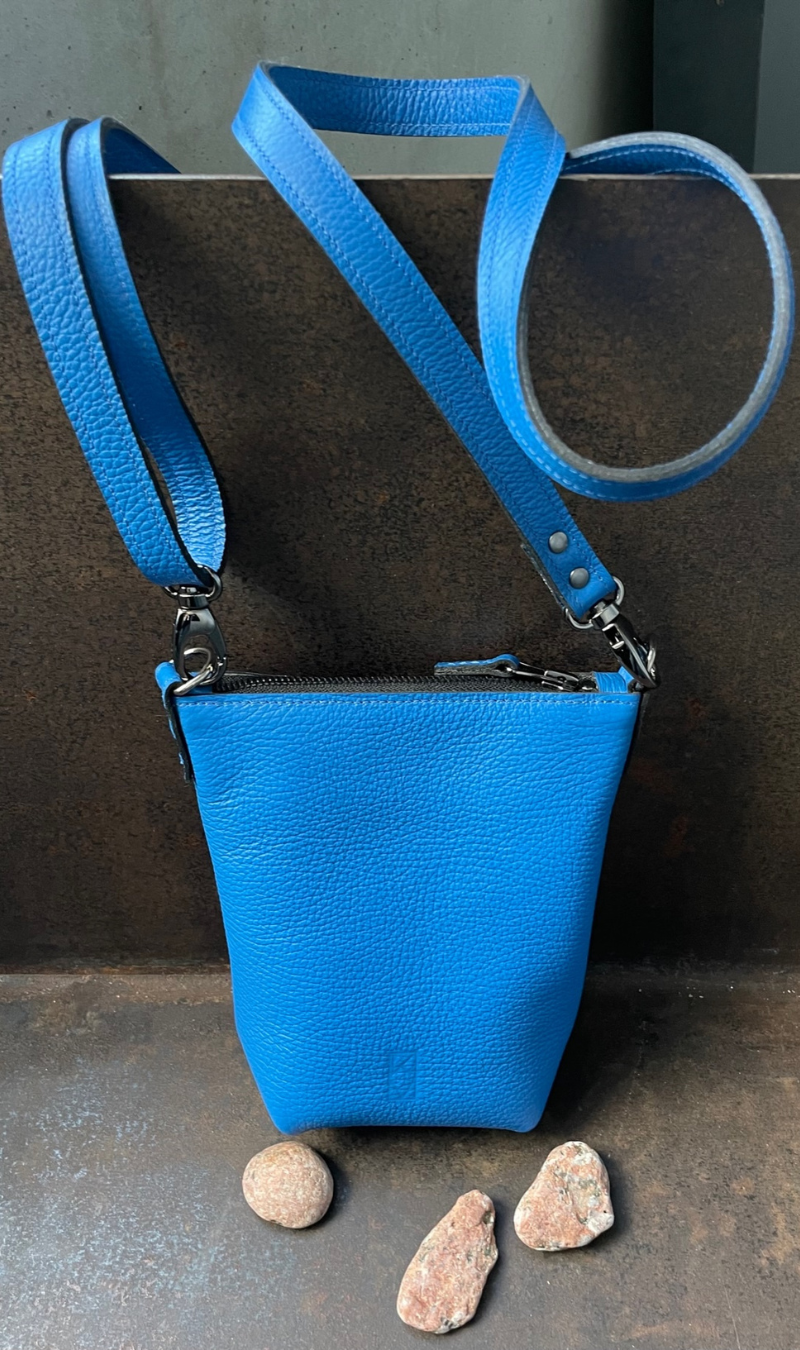 We use high-quality chrome hides tanned in Italy and Spain. Chrome leather is distinguished by its silky texture, flexibility and high durability, which gives every handbag a nice look and a longer service life.
The material is easy to maintain and clean and can be worn in any weather.